Love Your Listing Agent! (Yes You Can!)
All We Need is 2 weeks!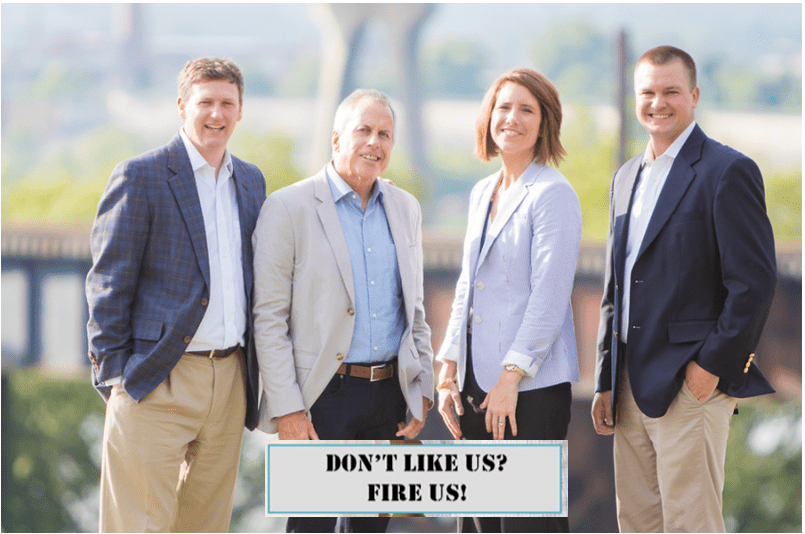 While the typical listing agreement is 6 months long, you have the option to FIRE us anytime after 2 weeks if you are not happy. There is no cost or obligation to cancel our agreement. We are that confident you'll love working with us!
---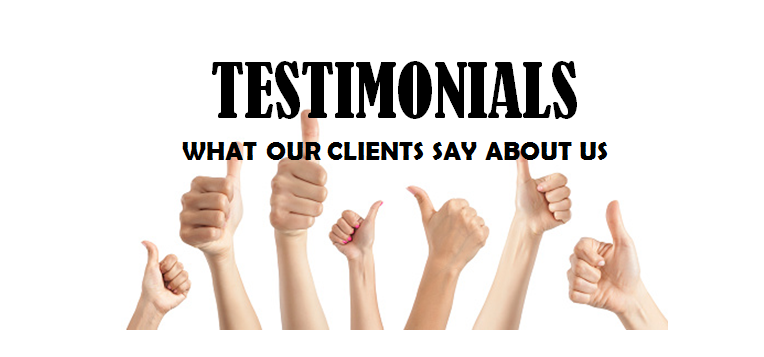 ---
Make your home stand out with Providence Hill
Today's technology makes it easier than ever for buyers to view any listing on the market. As agents, we can enter a home into the MLS, click a button, and watch it automatically appear on Zillow, Trulia, etc.
As great as this is, the downside is that it can also make it harder for Buyers to distinguish one listing from another. At a certain point, all the houses tend to look the same.
Since we want Providence Hill listings to stand out in the sea of listings, we decided to strive to be more effective. As a result, our unique way of marketing our listings is so effective that last year our listings sold on average in 20 days for 99.2% of list price!
Here is a breakdown of how we do it:
Staging



*Photos on the left show a room before it was staged, while photos on the right are after the room has been staged.
We hire a professional Stager, free of cost to the seller and will help you to define and maximize your home's emotional potential, thereby distinguishing it from all the others and generating a connection with buyers.
Sellers will get a competitive edge in the real estate market by having experts prepare your home for sale. Simply put, a professionally staged home will sell faster and for more money than comparable non-staged homes.


Professional Photography

If there is one thing we know for sure, it's that Buyers LOVE looking at great pictures of homes... and lots of them!
Every listing we take receives professional photography, that has been our standard.
We use these photos EVERYWHERE. Facebook, ProvidenceHillRVA.com, Instagram, as well as our more traditional print campaigns.


Professional Video



Along with professional photography, we also get a video tour of your home done. The more Buyers can see, the better! By partnering with the right photographer and videographer, we've made sure that our listings have every advantage we can provide over the competition and their listing is shown in the best light.
Our Website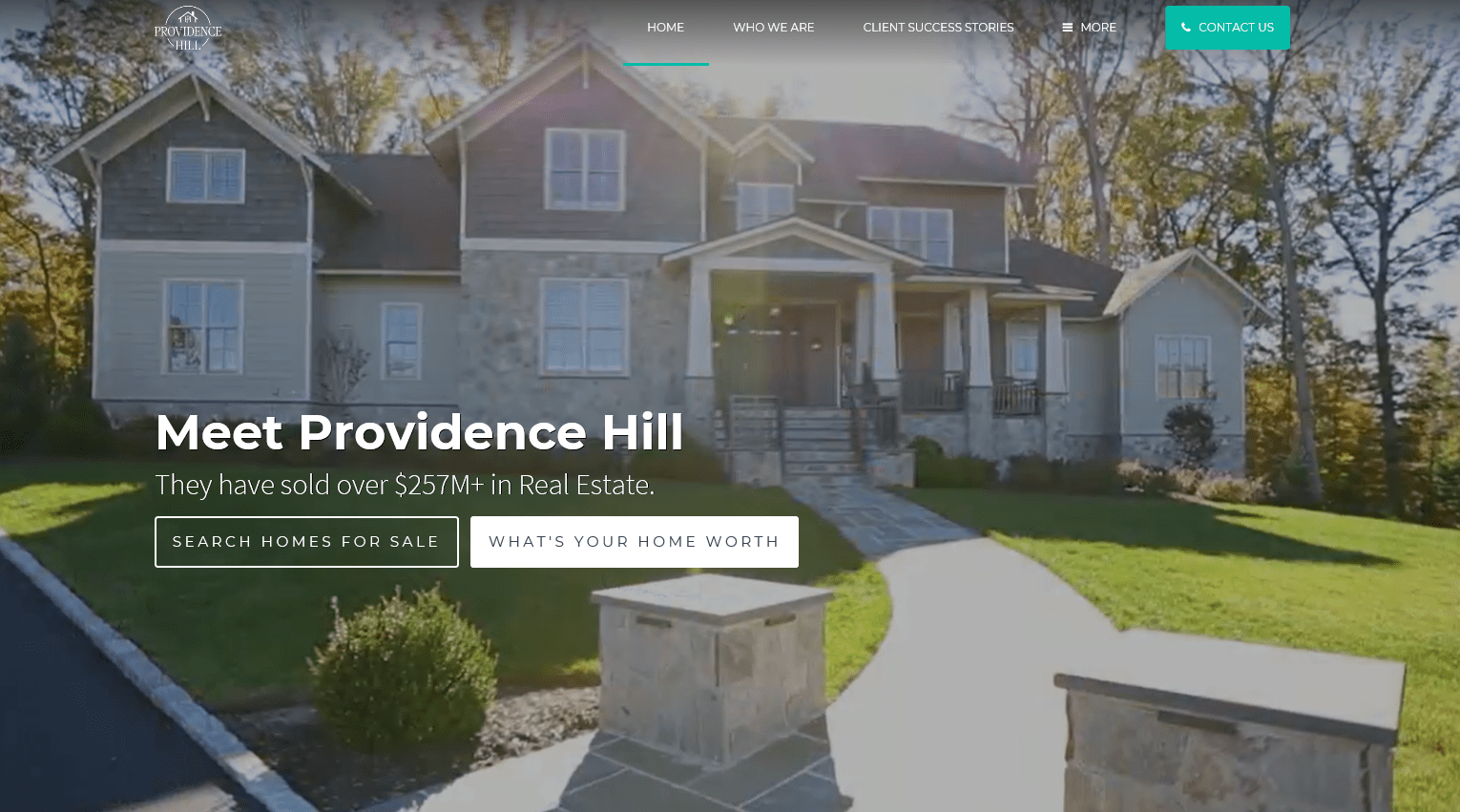 The MLS, listing protals, and most broker sites all pretty much follow the same standard formatting. We're not given the freedom to change much on sites we don't control. On providencehillrva.com, the chains have been released because we can control the presentation of it on our website and are free to show your home the way we envision it.
Facebook Marketing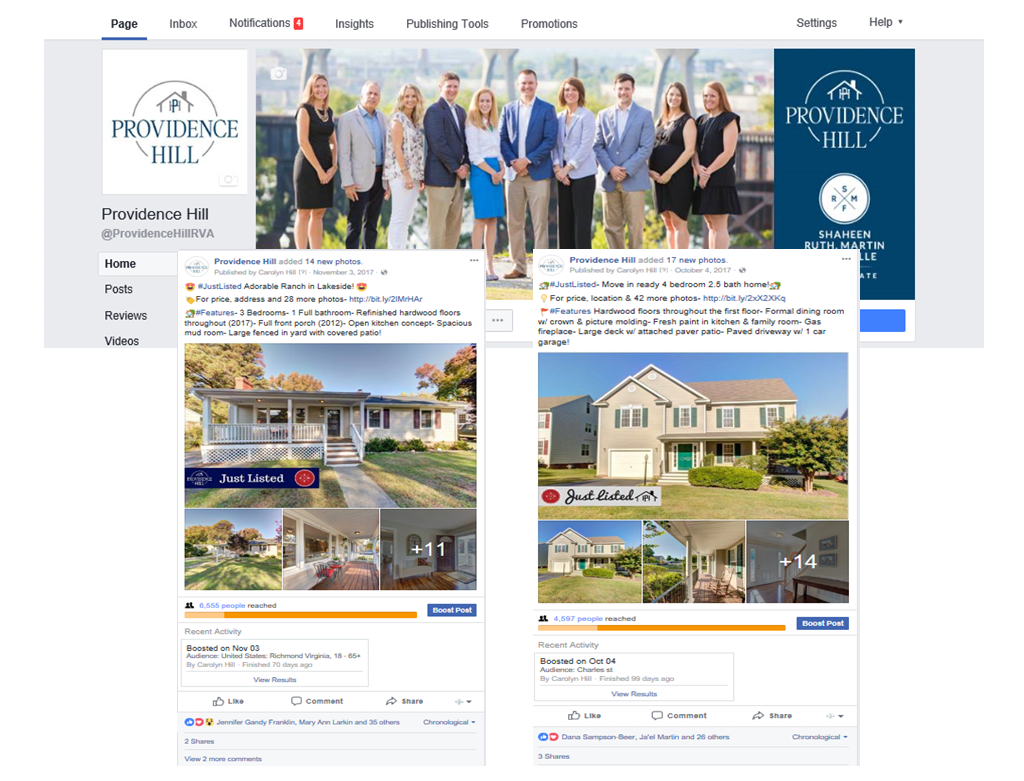 We understand people don't go on Facebook to buy a home. But we know that people who are buying homes are on Facebook. By employing a strategy on Facebook, it brings people to our website, which in turn they are looking at your home.
Come join the fun and give us a like!
Other Marketing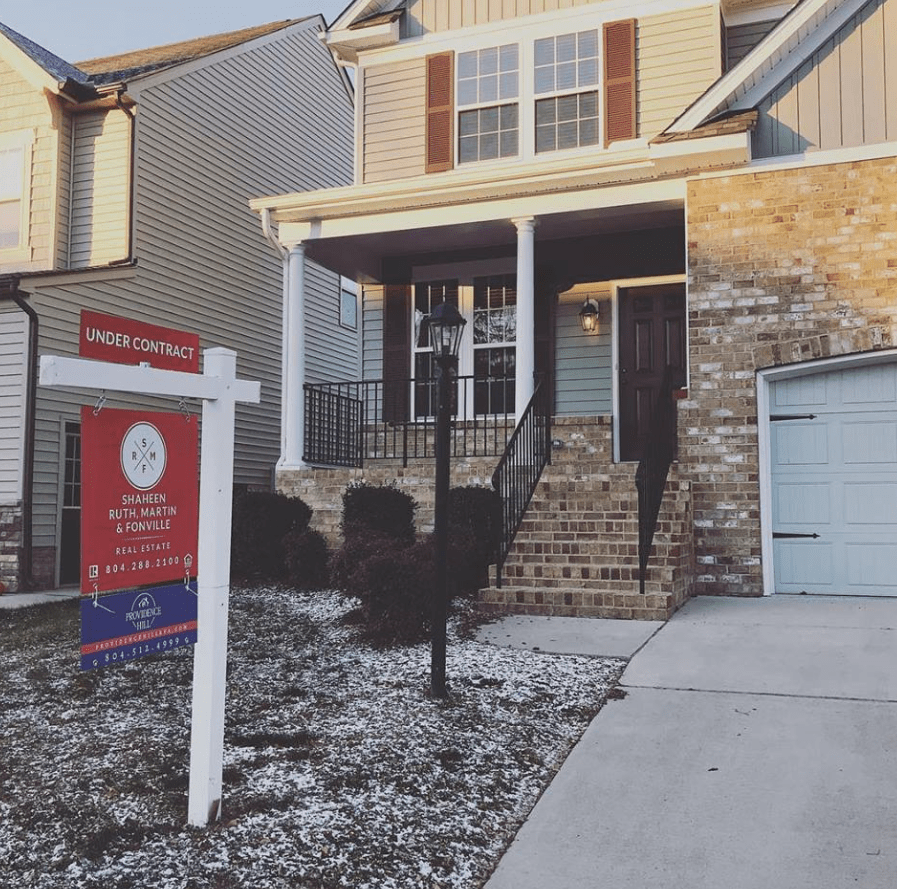 Most real estate agents, if they do any marketing, decide they EITHER "print or online" as their ONLY investment in selling your home. However, we don't operate that way. In addition to our aggressive online and social marketing, we invest our own money to complete a marketing kit for EVERY home we list. What's included?
White Vinyl/ Post- not a cheap metal frame sign.

Custom Sign Rider- with a direct phone number to our listing agent, not a hotline number.

E-flyer- sent to agents representing buyers in your area

Custom Home Brochures- for Showings and Open Houses.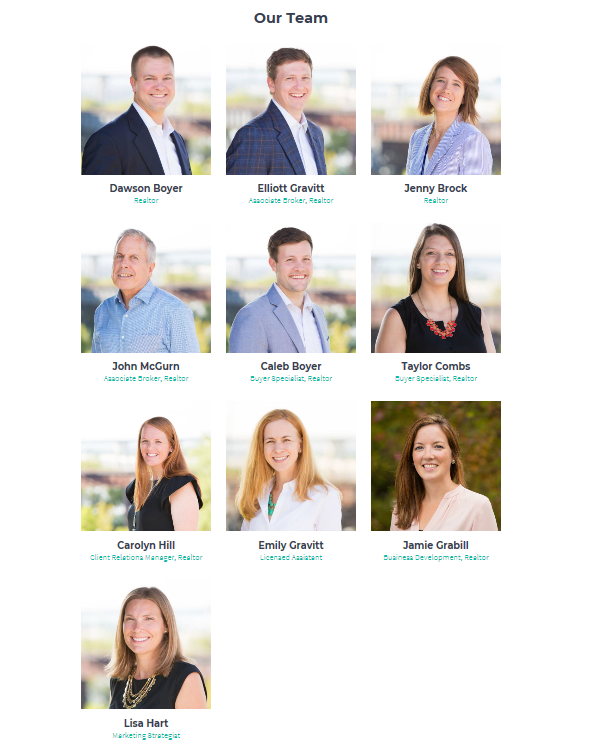 All the marketing in the world won't matter if you don't have the right agent representing you. We have a team of people who take their jobs seriously and care about our clients needs. When you hire one of us, you get all of us!


Sell Your Home
Are you ready to sell your property? Are you ready to Love Your Listing Agent?
Let's Get Started: